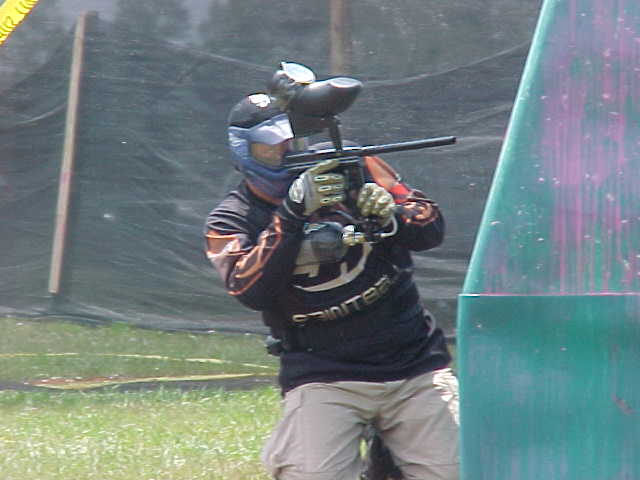 Fred on the new concept field.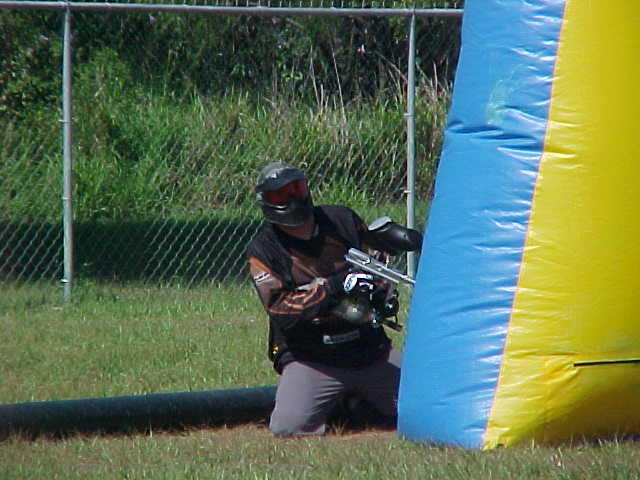 Daniel using his new Angel from WDP as a back player.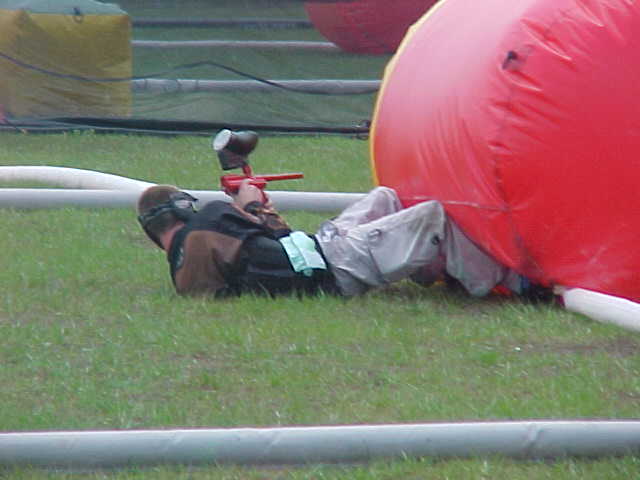 JJ using all of his bunker with his Fly Angel.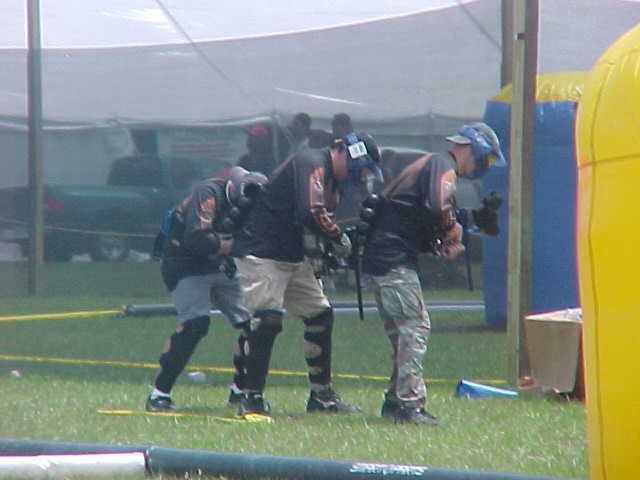 Jay, Fred and Doug as the Section 8 three man from the start.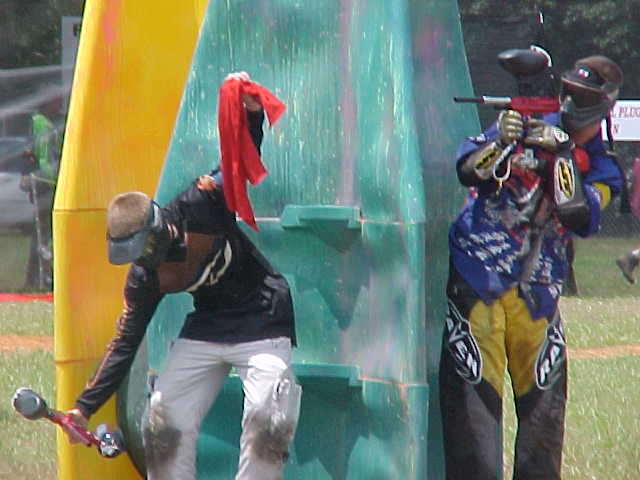 Not a very flattering picture of JJ but it has a lot of action. JJ has just been bunkered, but he got the flag pull. We kept this team out of the playoffs, needless to say they really don't like the Section 8 troop.