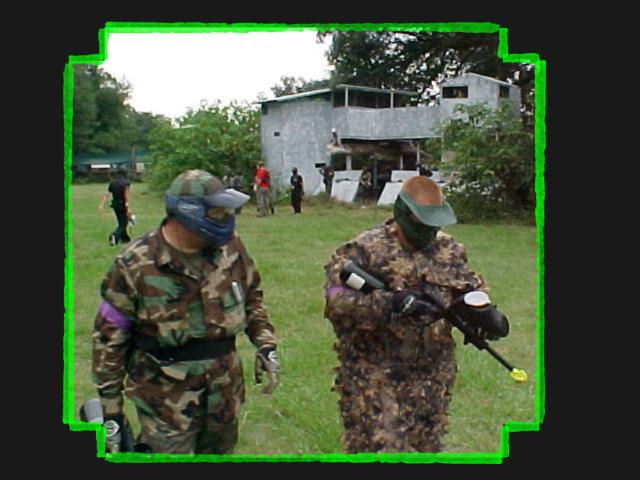 This is Paul and Fred at the recent "Clues" scenario Game at Wayne's World. Wayne really outdid himself with this one and Adam, Paul and Fred all had a great time. We learned alot and are ramping up for the Grand Finale in December. Hope to see you there.
The next few pics are really non-action shots. They are just some of us hanging out or goofing off (which we seem to do a lot of). Hope you enjoy.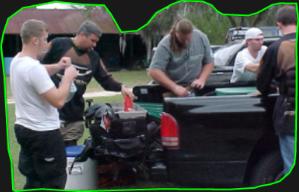 J Jones, Fred, Adam, JJ Moore and Doug Loading up for a day of practice.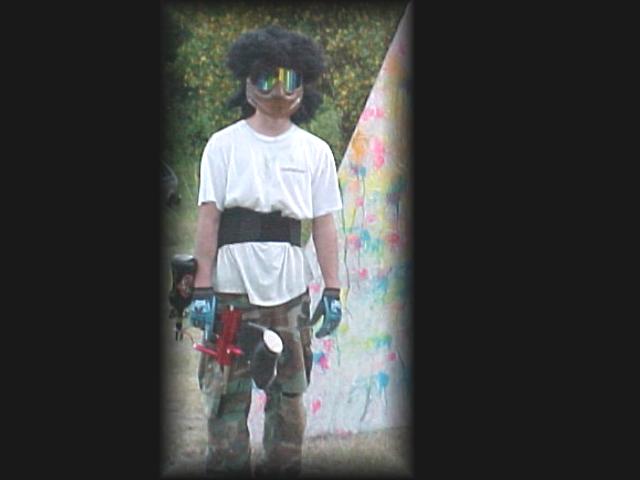 JJ Moore posing as "Rocky". No offense to Rocky, he is a great guy and one heck of a player. We wish we could all play as well as he does.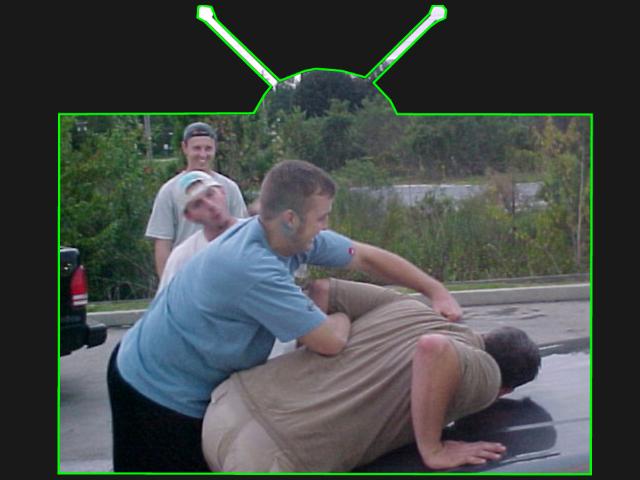 "Bad Boys, Bad Boys, what'ya gonna do? What'ya gonna do when they come for you?"
J Jones and Fred re-enact a scene from earlier in the day when the two of them and Doug saw a fight at a Hardee's restaurant at 11 in the morning. Needless to say it was an interesting day. JJ Moore looks on trying to get some pointers.